BOOSTER PUMP SYSTEMS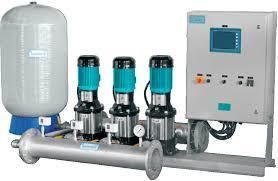 We always use the highest quality pumps & material, like Franklin & Goulds including booster pump systems, multi-stage pumps, centrifugal and a full line of jet pumps & variable speed constant pressure systems.

Also we provide and install pressure tanks, including fiber wound or galvanized steel types. Call for an estimate and have evaluated your pressure needs for well and/or city water residential needs.